Activision is releasing a special festive Skylander Sensei toy, Jingle Bell Chompy Mage, in time for Christmas.
Available from 25th November, 2016, Jingle Bell Chompy Mage is a specially designed toy that appears in the game dressed in a Santa-inspired wardrobe. He joins the line-up of Sensei Skylanders new to Skylanders Imaginators and is ready to teach the Skylanders some new fighting techniques and a classic Chompy holiday tradition – the White Chompy gift exchange!  After all, 'tis the season to be Chompy!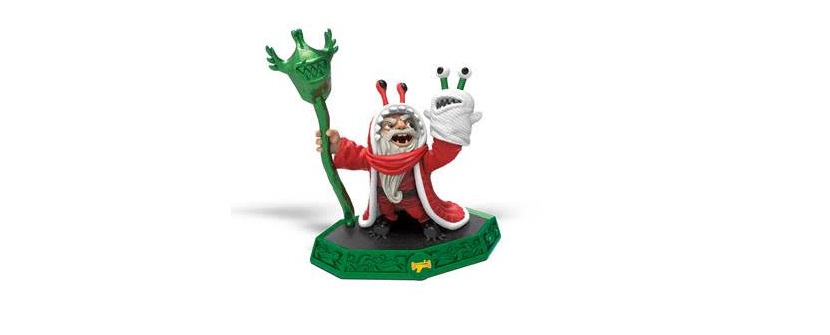 Portal Masters can also catch Eruptor, along with Spyro and Stealth Elf, in Skylanders™ Academy, the new animated comedy-adventure show inspired by the award-winning Skylanders franchise, available now on Netflix.  Jam-packed with humour and heart, Skylanders Academy offers epic action for kids of all ages. This Netflix original series Season 1 debuted on 28th October with 13 episodes in 190 countries, with a second season planned for late 2017.