Announced alongside the first in a series of videos from the Oculus Game Development team, Quest looks like it will be getting some exciting new updates this month.
With the absence of GDC this year, the development team have put together a series of videos and announcements detailing new games and updates for their Oculus Quest and Rift S devices.
The Oculus page detailing the updates states " The VR platform of the future must enable people to multitask easily, navigate between apps seamlessly, stay connected with others, and quite simply do more. From gaming to media and entertainment, from social experiences to getting work done, VR as the next computing platform will support the full spectrum of uses that people expect from their devices, like phones and laptops, today. As a step toward that future, we're unveiling a major update to the Oculus Quest system experience that makes VR more flexible, social, and easy to use than ever before. It comes with a completely redesigned universal menu, new immersive overlays, and multi-window support for 2D apps starting with Oculus Browser"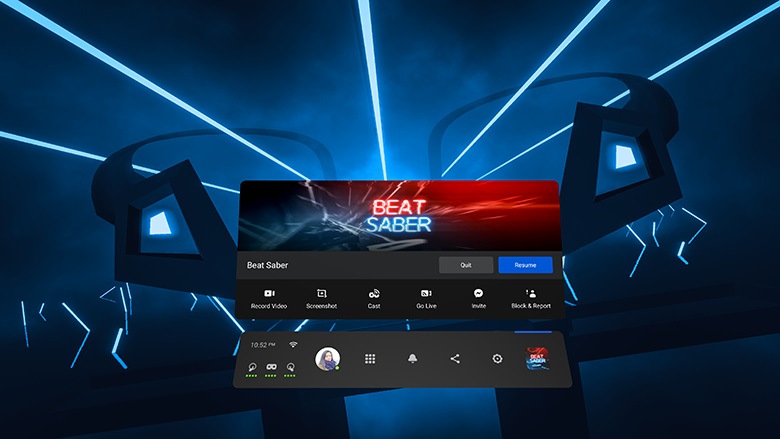 The redesigned universal menu is a personal dashboard that lets you navigate between immersive environments and 2D apps, control your device, and stay connected with people and with your system's status while in VR. Our new design organizes information more clearly to help you navigate to commonly-used system apps like Explore, Store, Browser, and TV more quickly, as well as access key settings like brightness and volume. It also brings your recently and frequently used apps front and center so it's easy to jump back into the action.
In addition, the Oculus Browser will be supporting more than one window so that you can use separate windows as tabs on the system.
If you want to try these out when they release, head to the Experimental Features section in Settings and toggle the new features on.