Amiibo, Nintendo's take on the 'Toys to Life' genre, are a range of figures from the many games found on Nintendo systems.  They unlock features in certain games and provide new characters, objects and unlocks when tapped on the Wii U Gamepad or the New 3DS NFC reader.
How to use Amiibo
On Switch
The sensor for the Amiibo can be found on the right joycon controller, just lightly press the figure on to the analogue stick for the Switch to read it.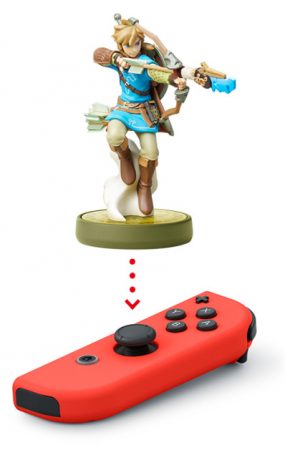 On Wii U
Using a game that supports Amiibo (see the back of the pack for details), tap the Amiibo on the square which sits on the mid left of the gamepad when prompted by the game.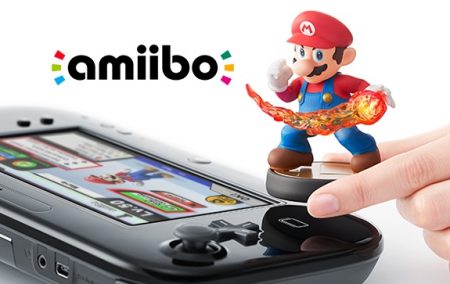 On 3DS
New 3DS has a built in NFC reader which lets you tap the Amiibo on the bottom screen of the device when prompted by a game.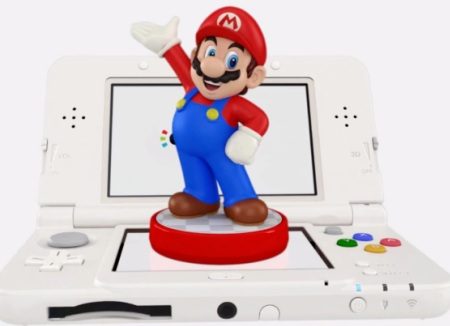 The original 3DS requires a special reader which you can buy separately. This connects wirelessly to the 3DS (or 2DS) and you place the Amiibo on top of the circular reader.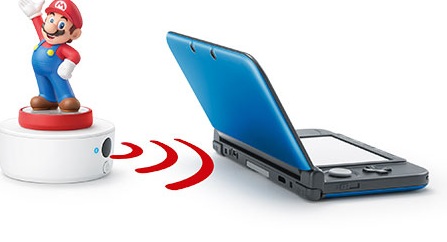 What games use Amiibo?
There are a growing number of games which now use Amiibo for many different features.  Mario Kart 8 on Wii U and Switch allows you to add extra racers and clothing from some Amiibo, Super Smash Bros on the Wii U and 3DS import fighters from Amiibo figures with the Smash Bros logo on the front and, most recently, The Legend of Zelda: Breath of the Wild comes with support for many older and new Zelda figures which provide food, weapons and even Link's horse, Epona, in the game.
In fact, there are now so many games on the three different formats that it's impossible to list them all without running in to multiple pages, but thankfully, Nintendo themselves have a very nicely laid out chart which shows exactly what is compatible with each game and what they do.  You can find the chart right here on the Official Nintendo Site.