The studio behind story based adventure game series The Walking Dead and The Wolf Among Us has issued a statement detailing the 'majority studio closure'
Telltale Games has won awards for its unique style of gaming, covering stories based in everything from Minecraft to Batman and, most famously, The Walking Dead.
Today, though, after rumours financial issues and staff layoffs, a Tweet from the company confirmed that most of their staff would be laid off and a small number would remain to finish off existing projects, most likely the final chapters of the recently released The Walking Dead The Final Season.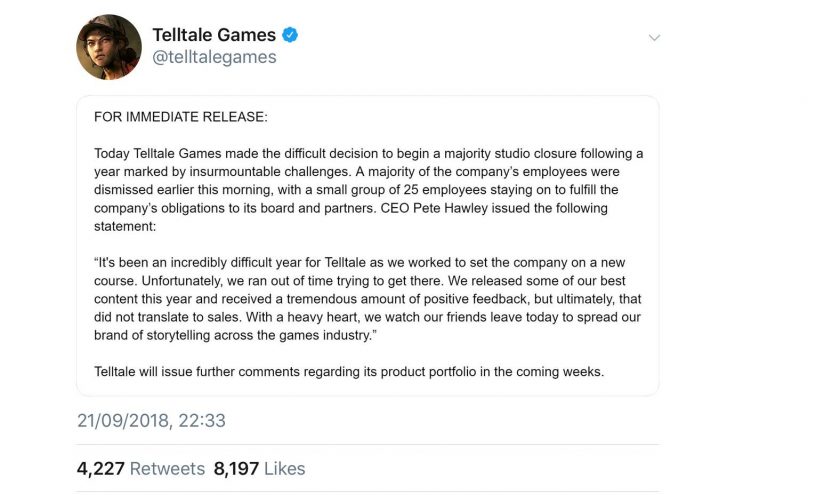 While we hope staff will find new work at other studios, the unique style of Telltale games will be greatly missed by many.