With games like Mario Kart on Switch the floodgates have opened for the many driving games that publishers will begin to release on Nintendo's hybrid console.  The Wii was well catered for driving peripherals, so we're not surprised to see a company take on the challenge of providing a good option for Switch's motion controllers.
Enter Venom, a long standing UK hardware company who provide cases and peripherals for major consoles.  They've released an affordable twin pack of steering wheels for Switch that neatly fit the small Switch Joycons inside, just like the Wii wheels of old.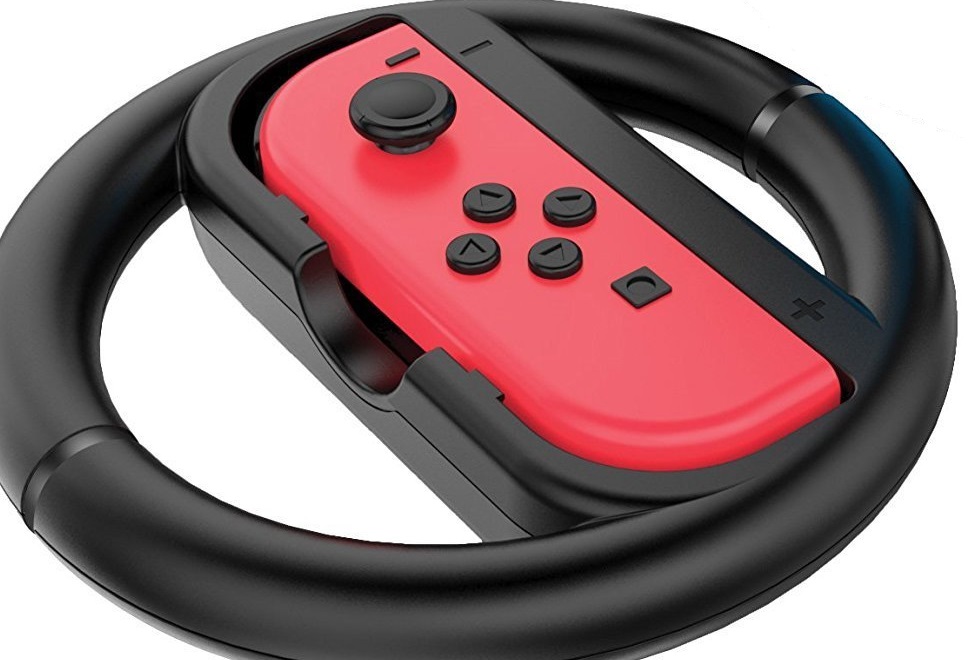 Thankfully, despite their price, these are well made and comfortable to hold.  Because they're a little smaller, these wheels are actually suitable for younger players, as well as those more experienced gamers.
The Joycon is easy to slot in to the centre of the wheel, offering full access to the controls with two enlarged triggers built into the case and a gap to remove the Joycon quickly when the wheel is no longer in use.  The wheel is light and easy to hold.
These plastic wheels aren't going to set the world alight, they're deliberately kept simple, but with 2 Joycons coming as standard on the Switch, a twin pack of wheels is a great idea and should keep Mario Kart fans who like to use peripherals for their motion controls happy.