Sleepy Z Studios are spookily adding new content to Ski Safari 2 this week in preparation for Halloween.
The spooky content features a new level, Monster Mountain, home to a giant enraged Jack-o'-Lantern. While gamers race down the mountain to escape Jack's gnashing teeth, 32 new challenges invite players to test their skills on the slope.
On Monster Mountain, Sven or Evana can gain extra speed by riding animals and vehicles fit for a haunted graveyard. Snowmobiles and bathtubs are replaced by creepy coffins and cauldrons full of boiling witches' brew. Giant bats carry riders through the air in place of eagles and spider webs lay scattered on the slope for Sven or Evana to jump on and slide.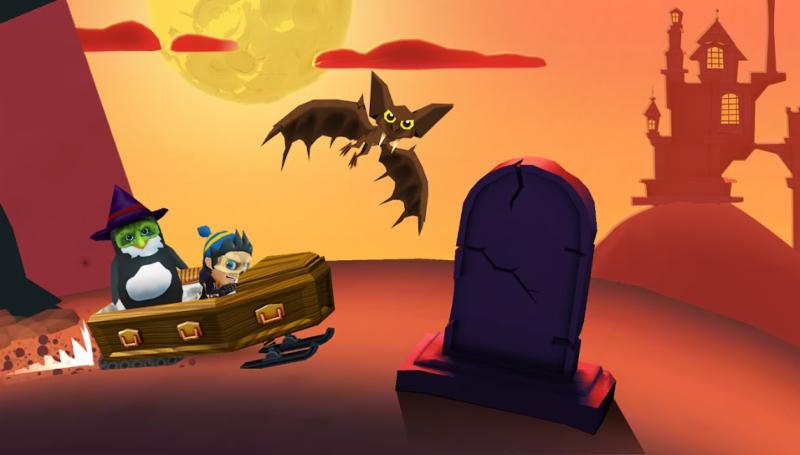 With ghoulish new costumes and items available in the shop, Sven and Evana can each have stylish skeleton outfits in their closets. Gamers can also adorn our heroes with spooky Tattered and Rope scarves. To complete their Halloween ensembles, the shop features new Bone and Trick'n'Treat skis and two snowboards, Ghost Board and The Shovel.
Also new to Ski Safari 2 is a frightening Frantic difficulty mode that balances increased danger with the tantalizing possibility of getting a 4x higher max combo.