Trust Electronics have announced its newest gaming headset, the GXT 488 Forze. The headset is officially licensed for PlayStation 4 and designed to give gamers the most immersive video game experience, allowing them to communicate with teammates in clear quality whilst being blown away by the powerful sound.
The Trust Gaming GXT 488 Forze Gaming Headset, officially licensed for Playstation 4, is available from 9th April from GAME for £29.99.
Officially Licensed for PS4
As an officially licensed product for PlayStation 4, the GXT 488 Forze is designed to enhance video games with powerful, immersive sound. With a stylish design that matches PlayStation 4, the headset is the ideal way to enrich the gaming experience.
Powerful Sound
Its 50mm speakers deliver ultra clear dialogue and powerful bass. Whether on a battlefield, a racetrack or in a stadium: the headset will pull gamers right into their game, immersing them from start to finish ensuring no detail is missed.
Designed for Victory
The headset's design combines comfort with sturdiness. With soft earpads and an adjustable headband, those wearing will be comfortable, even during the longest gaming sessions. As well as providing comfort, the metal reinforced headband ensures the Forze feels as powerful as it sounds. The stylish headset comes in three finishes: black, blue camo and grey camo.
Plug in and Win
Using the headset is a breeze: connect it by simply plugging the 1.2m nylon cable into the DUALSHOCK 4 wireless controller. Thanks to the inline remote on the cable, users can adjust the volume or mute the microphone without having to go into a menu. As well as the PS4, the Forze headset can also be used with tablets, smartphones and laptops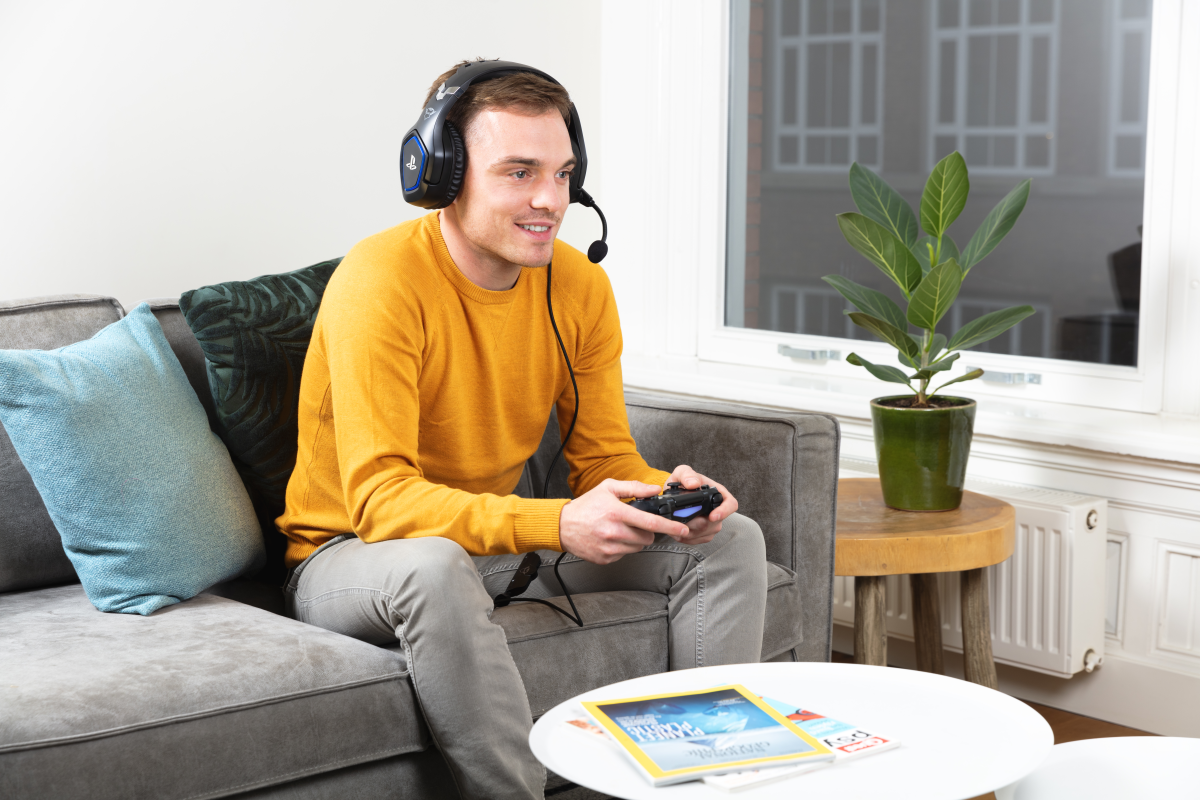 The Trust Gaming GXT 488 Forze Gaming Headset with official Playstation 4 license is available now from GAME for £29.99
Other colours including blue and grey camouflage will be available on the Trust "Game Together" Amazon store
---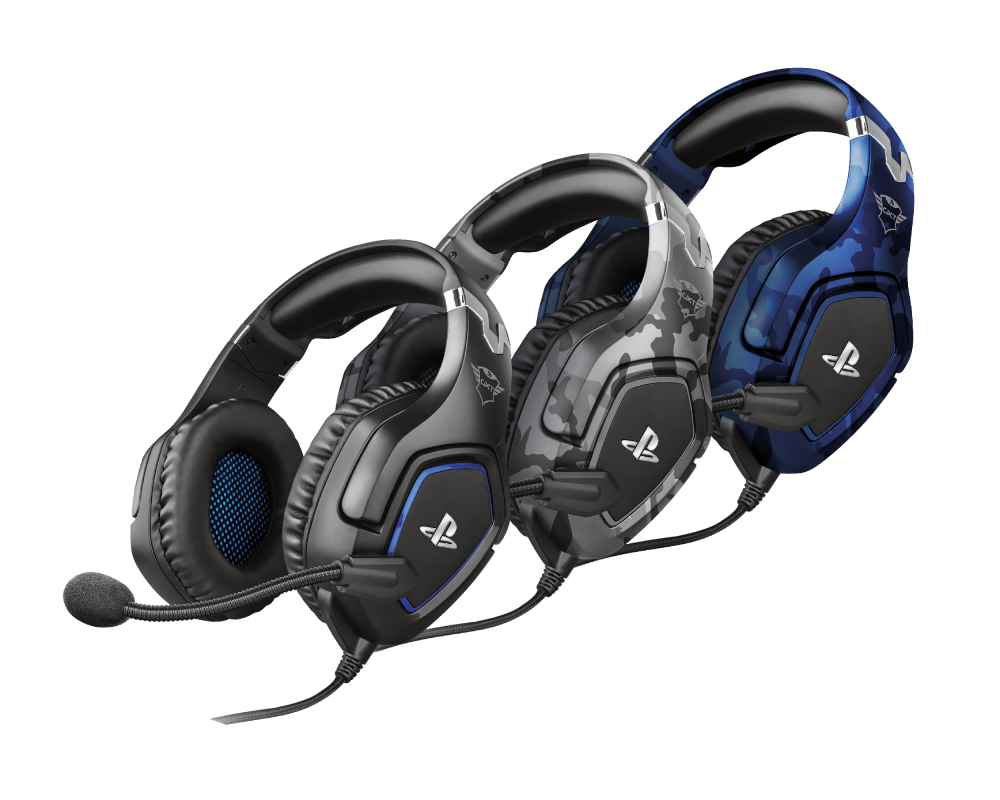 For more information and an overview of the technical specs, click here
Specially made to use with your PlayStation®4 console
Powerful 50mm active speaker units with soft and comfortable over-ear pads
Fold-away flexible microphone and adjustable reinforced headband
In-line remote for volume control and microphone mute
Simply plug the headset into the DUALSHOCK®4 wireless controller (3.5mm input)
1.2m nylon braided cable, ideal length to connect to your controller
Compatible with PS4 Slim, PS4 Pro, PS4 Original and PS4 gaming consoles, tablet, smartphone and laptops