Last month we looked at NZXT's answer to the latest closed loop liquid cooling technology with their huge Kraken X62.  This time it's the turn of ID Cooling to raise the game on both price point and results with their Frostflow 240.
The Frostflow unit comes with a unique CPU cooler cover which has distinctive lights around the outside that flow around in a pattern.  There are 3 different colours to choose from; red, blue and white, with the latter being available for our test unit.
The basics are very much like every other closed loop liquid cooler out there; the CPU cooler is linked to 2 shielded pipes that flow to a radiator with 2 120mm fans that can sit at the top, front or back of your case, depending on space.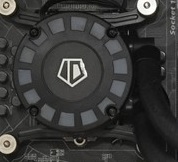 The cooler mounting plate works with most platforms, from Intel LGA 775 to 2011-v3 and AMD's FM2 and newer platforms and it's fairly easy to install, using 4 mounting pins that took only a few minutes to fit over the CPU and cooler, fixing it in place firmly, once the thermal paste is applied with the included syringe.
The tubes are thick, which is standard for these closed loop coolers, and it's worth planning how they will fit around other components in your system, though if you have spare drive bays at the top of your system it's always a good idea to feed them through these.
Then it's just a matter of installing the fan cables through the splitter cable, allowing the fans to run off two motherboard fan controllers.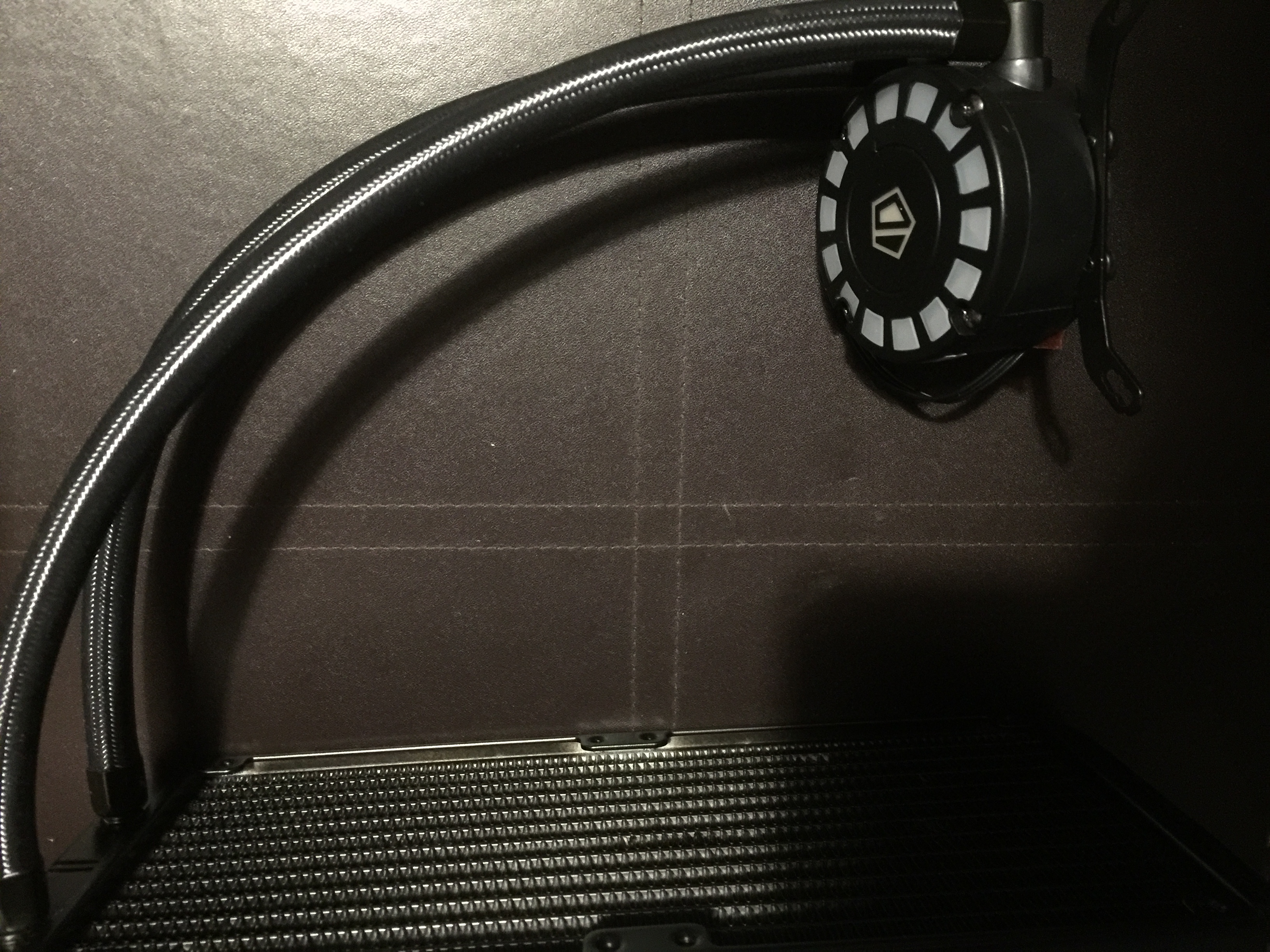 For the purpose of testing temperatures I've used a standard clocked Core i5 6600K, one of the most frequently used Skylake chips, alongside an Asus Strix GTX 1070, Corsair CX650 PSU, 24GB Crucial DDR4 RAM and ASUS 170-P Motherboard.  Ambient temperature was around 15C.
Having no software settings, there are no different options to choose from. Everything is run on a single setting with one fan speed.  Even the nice comet tail lighting system has that one single light setting, there's no multicoloured motion controls here.
On idle the average CPU temperature is between 18C to 21C.  This rises to 45C when pushing the CPU by using the new 3DMark CPU Stress test.
Running The Witcher 3, a CPU intensive game, gave between 40-44C and a Futuremark test gave the same results as the 3DMark test, around 44-45C.
Considering the price of this high end cooler is anywhere up to half of that of other similar devices and the very similar results we've seen to the recent Kraken X62, which has a larger radiator, the Frostflow 240 is fantastic value for money.  For those not interested in fiddling with options in a purpose built app and are happy to let the motherboard control the fans, the Frostflow 240L gives you an easy to install cooler for overclocking at a low price.