We're betting that many Oculus Quest VR headsets will have been sold this festive season so here's a rundown of some of the best games you can buy if you find one under the tree.
Beat Saber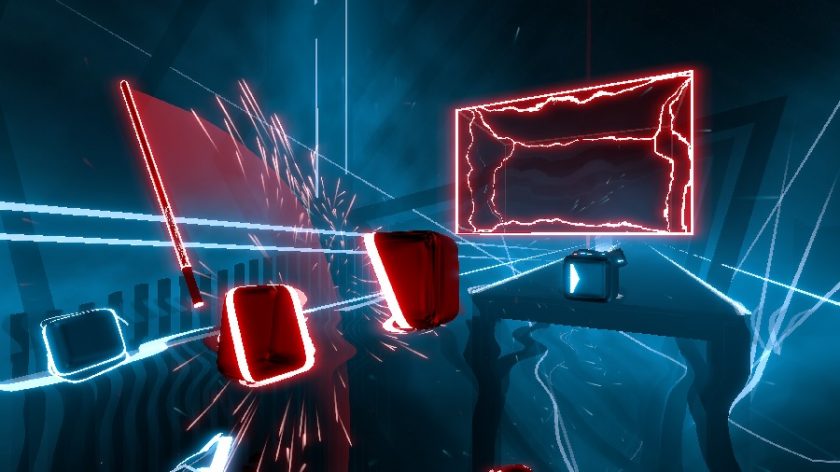 Probably the VR game of the moment, Beat Saber has had huge publicity through press and social media and for good reason. The game follows the simple concept of hitting blocks with a set of light swords inspired by a certain sci-fi movie franchise. Swipe them in the direction the arrow on the block faces and avoid everything else. Set this to some EDM, Imagine Dragons or Green Day (with more music packs on the way) and you have a perfect entry point VR game that can also ramp up the difficultly to allow for even the hardest gaming pros to build up a sweat.
The Quest version of the game allows for 360 movement, making it an even more intense experience on harder settings.
A Fisherman's Tale
If beat Saber makes your pulse race then A Fisherman's Tale will do the same to your head. This puzzle game utilises perspective among other twists to create an adventure perfect for VR and one that's also beautifully presented from the art style to the story-book narration. It may be short but it's also a perfect example of how to achieve a brand new experience from an old genre through VR.
Vacation Simulator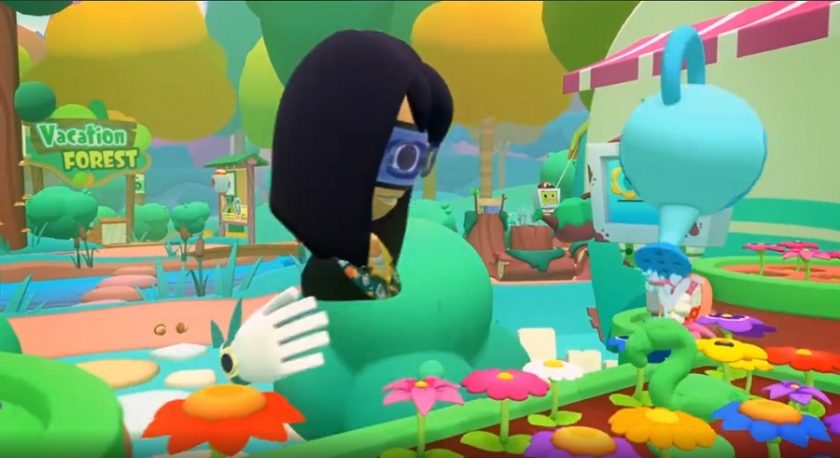 From the team that brought you Job Simulator, take part in a vacation like no other as your robot hosts try to work out just what a perfect vacation should looks like, with you stuck right in the middle of things.
Experience the hilarious idea of holidaying through the eyes of a group of robots that don't quite understand the concept. With some great scaling to your available room and full support of 360 degree movement on Quest, Vacation Simulator is best experienced on Oculus' wire free VR system.
The Thrill of the Fight
The Oculus Quest is lucky to have a fair few boxing games including the Rocky themed Creed: Rise to Glory which is featured as a demo on the machine but The Thrill of the Fight stands out as the most realistic of these and the one that will give you a good workout and a challenge.
Although it appears at a budget price on the Oculus Store, the game is fully featured, including various fighters and punchbags. It's a must have if you're after something that can keep you fit while having fun.
Superhot VR
It's amazing to think that Superhot started life not as a VR game but as a tech demo because it suits VR so well it does actually feel that it was made for it. That goes double for the Quest where the 360 degree action takes place all around you and adds another level of strategy.
The game sees you face off against a whole host of enemies with the idea that they only move when you move, making it much more of a strategy game than you usual shooter. The 4th wall-breaking story and interesting physics which send enemy's guns flying in your direction make this an easy recommendation. You can check out our full review here.
Rec Room
For those more into their multiplayer the free-to-play Rec Room is a great addition to the Quest library. A social hub with a bunch of games from paintball to adventure games written by other users. It's a little like a VR Roblox environment.
Hang out with friends and make new ones in this busy VR world full of interesting activities.